We offer hundreds of professionally designed templates that you can choose to use as-is or as a starting point when creating your yearbook. We also offer an extensive art library with coordinating theme ideas you can easily use to carry the theme throughout your book.
Easy management of access rights, process flow and page tracking allows you to focus on
what's really important — helping your students create a great yearbook!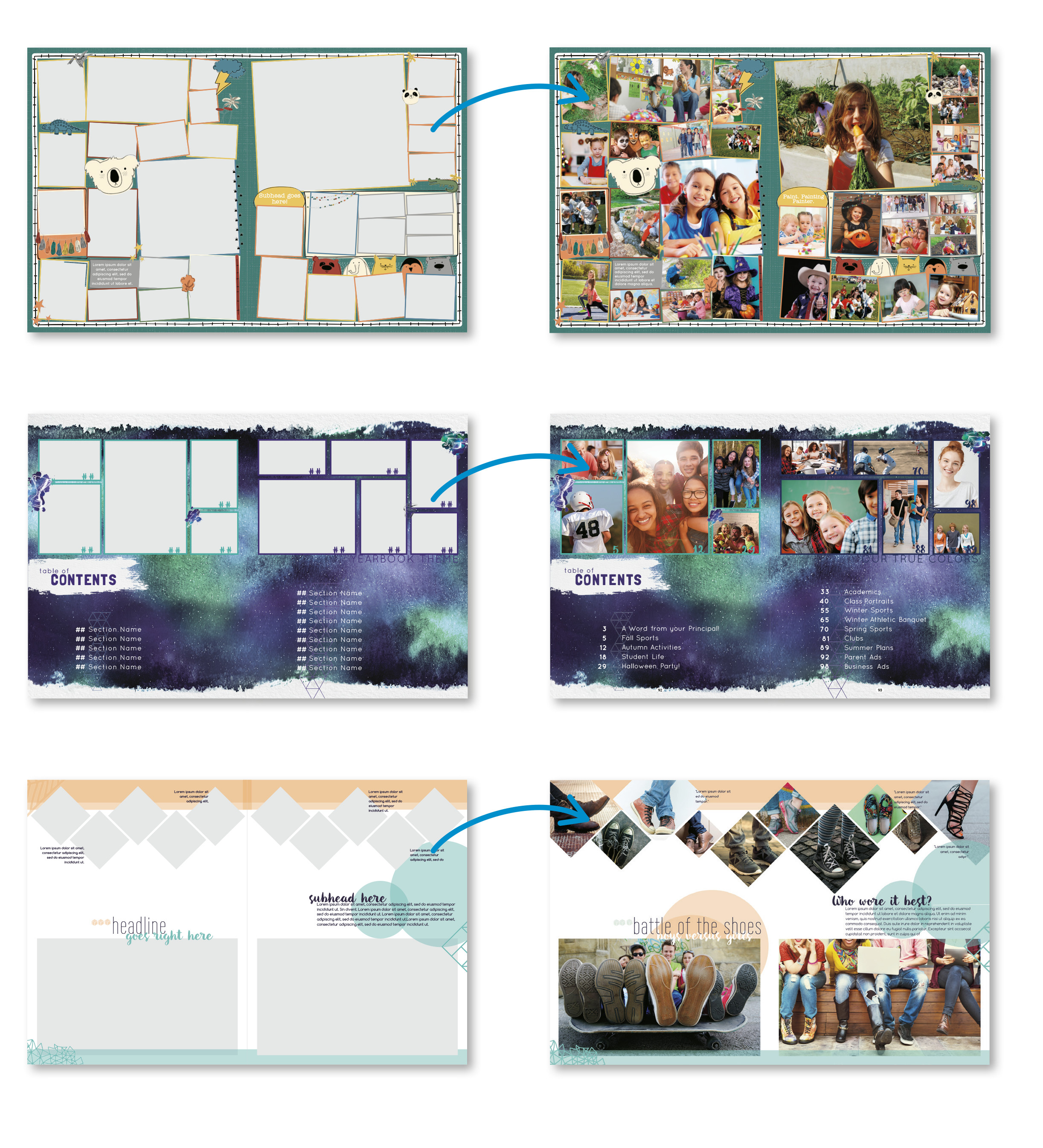 Powerful Organization Tools
Assign users to pages upon account creation
Advanced adviser control over permissions and access rights
Advisers can create groups and assign users with specific access privileges
Users can be assigned to any number of pages
One deadline only—no more multiple deadlines. Capture more of your school year in your book!
Access rights are clear, organized and easily managed
Pages are easily organized, with page descriptions, using the Pictavo ladder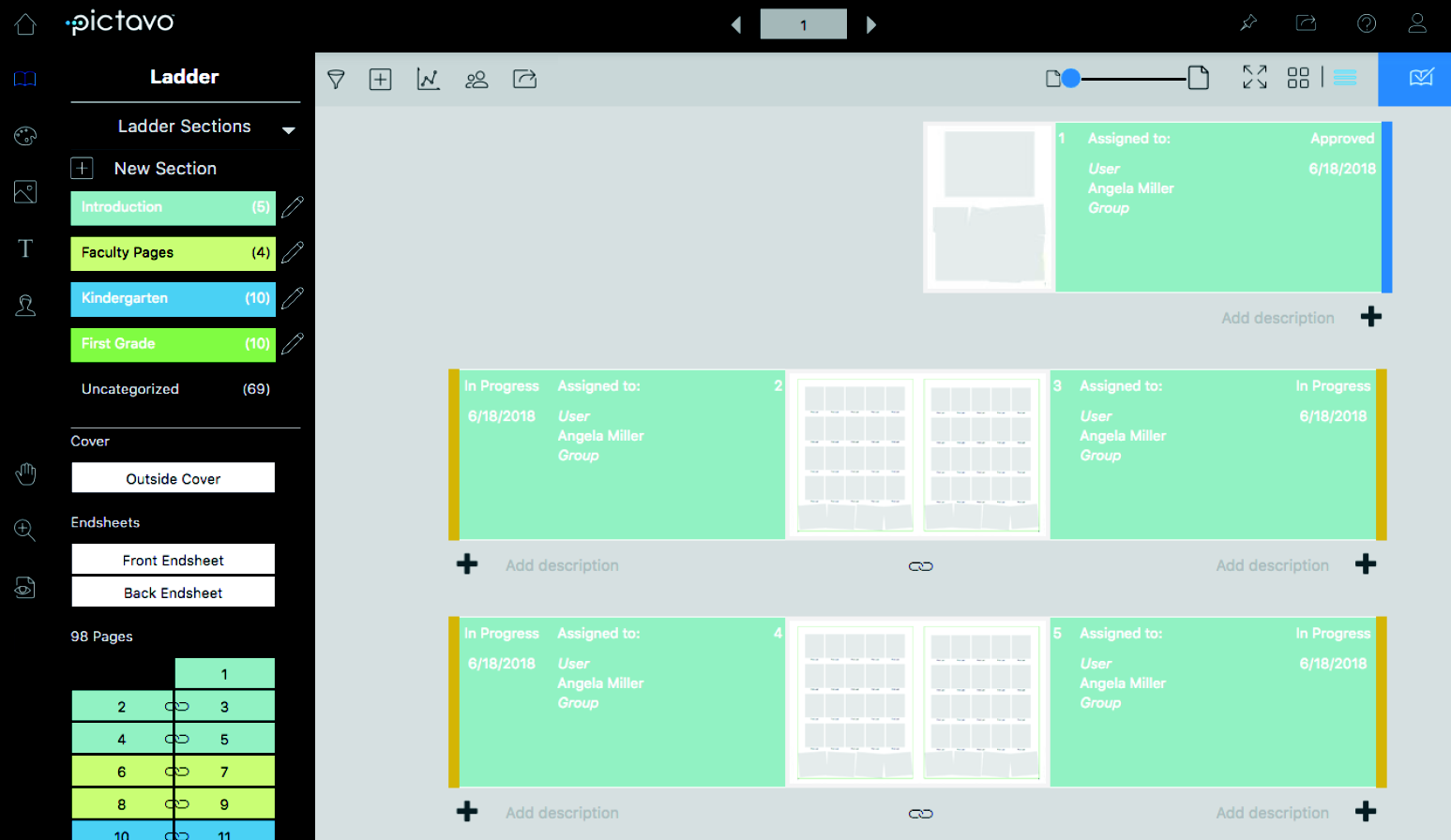 Project Status
At a glance, the Dashboard shows overall book status, page status, countdown to book deadline and book specs
Production status is tracked by page and individual
View status per page and access rights per page
See an instant visual of where attention is needed most
Page-by-page approval, or approve multiple pages at once
Pages are locked after adviser approval
Enhanced submission warnings for elements outside of the margins and visual indicator if text is not visible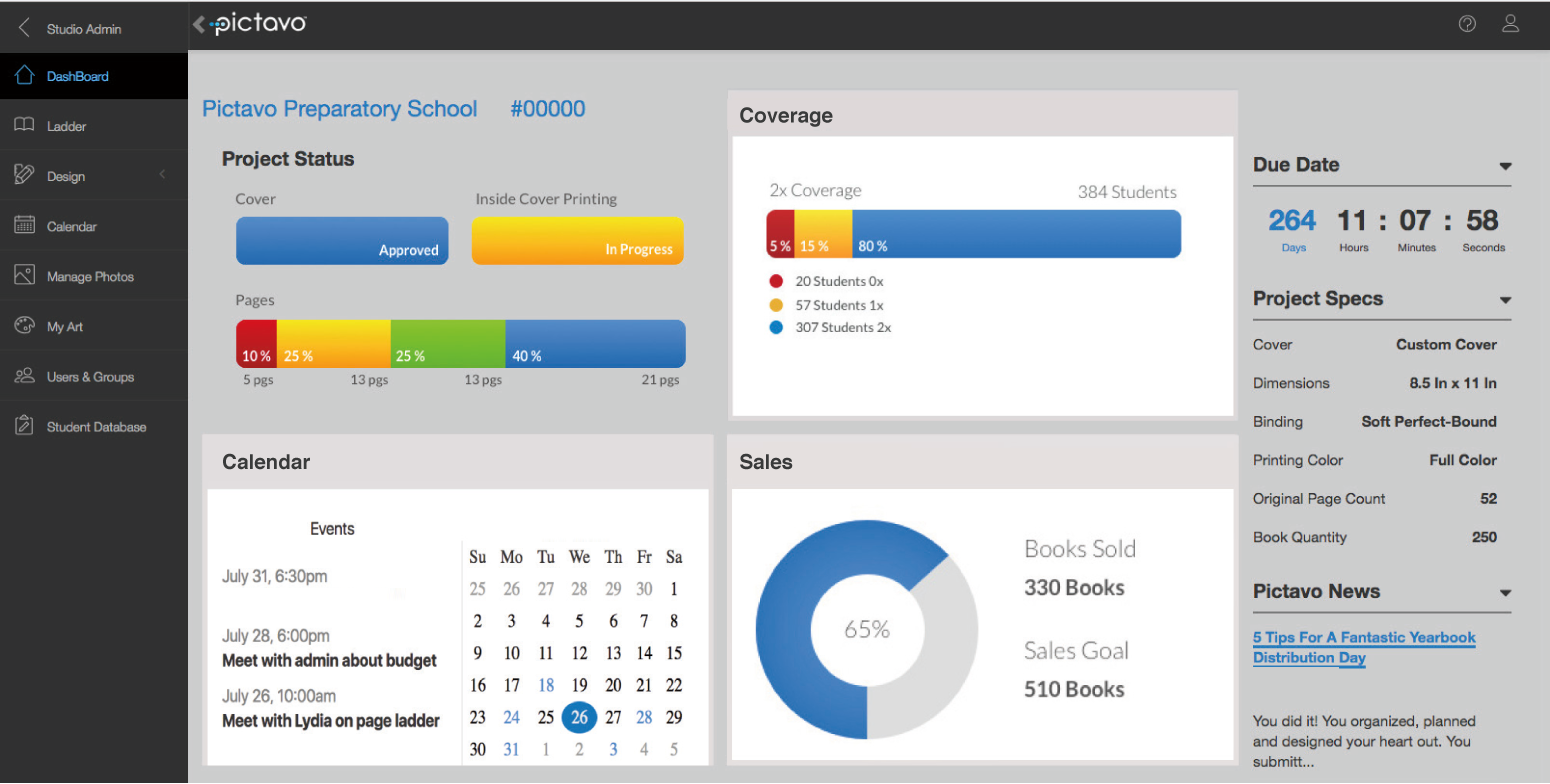 Quality Checks
Photo tracking capabilities allow for easy student coverage
Tag photos to identify persons while editing a page
Easily view how many times a person is tagged in photos throughout the yearbook
Clear trim lines for clean and accurate design
Auto-warnings and image-resolution checks (by the client-side software) prevent poor quality
Locked spreads assure pages designed together stay together
Limit font and color selections to maintain consistency and design concept throughout book
SaveSave